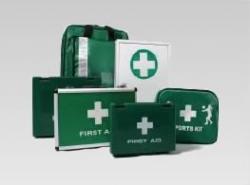 Emergency Supplies
Premier supplies of all medical consumables, equipment, furniture and devices to all Emergency Services
We supply both UK and Global services including:
35 Police Forces
Armed & Security Forces
Hospitals, Clinics, NGO's and Ambulance Services
International Humanitarian / Aid Agencies
Fire & Rescue Services
Emergency Response Units
Airlines
Government Agencies
Offshore & Oil Companies
On call 24/7, we have long been recognised as the leading authority providing specialist medical solutions; from basic procedure packs or our hugely popular Emergency Thigh Pouches to fully kitted bags. All our bespoke kits have been thoroughly field tested in the most hostile of environments around the world.
We will work with you at both the planning and trial stage of any project, to ensure that the final product is not only fit for purpose but exceeds expectation whilst being unrivalled in terms of best value. We are accredited with both ISO 9001 and ISO14001.