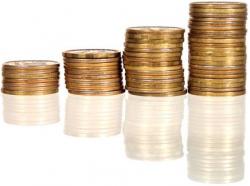 Pricing & Conditions
In order to obtain a price list, the following must be supplied to us:
Signed confidentiality agreement.
Determine volumes and frequency of purchases.
Nature of Contract: Specific purchase order or a long-term relationship with prices pre-agreed.
Labelling: Product presentation e.g. box with 12 or 24 tablets, in bulk, blister pack, bottles etc.
Payments & Conditions
For individual orders a letter of credit or wire transfer with 50% of payment due on order placement and the remaining 50% balance upon shipment. Contracts of up to 5 years are available with prices fixed for a period of 2 years. Quantities are reviewed every 3 months. Payment terms are agreed as per contract.
Registration, Documentation & Product Quality
Product Registration
Product registration must be filed by the importers in the country of distribution.
Costs of documentation, samples, printing materials and translations must be paid by the importer. These costs will be credited and balance against their accounts so that their cost will be zero.
Documentation
Every importer must provide in English with the complete set of documentation required to certify and nationalise the products in the country(ies) where they intend to distribute. The company will issue the documentation required by the importer, translate it and authenticate it in the country's Consulate.
Product Quality
The manufacturer grants the high quality of products and the contracts will establish proper quality control mechanism.
Delivery Time
First Purchase Order: 30 days after approval.
Subsequent Orders: 20 days (subject to modifications or unforeseen events).
Shipping Time: Between 20 and 30 days.
Packaging & Own Brands
The client must supply copies of their artwork as well as the content of the legal lables in advance so that they can be reviewed by the company. If required, our Creative Department can help at no extra cost.
Products can be manufacturered to your own brands should you require.