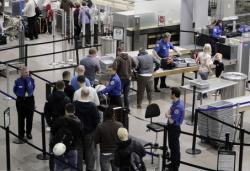 Markets
AMTC's provide innovation and creativity backed up by a world-class service support infrastructure. Our market sectors are technologically and operationally complex environments, where the pressure to modernise, enhance value and secure operations is growing.
Our business strategy within our markets is to provide innovative quality products that meet the requirements and the perception of the customer and regulator. We aim to provide the 'best in class' imaging on all of our x-ray security products and the availability of 3D imaging on all models. All of our security products are the latest cutting edge in security detection technology.
Our core ethos for these markets is to provide a world-class service support infrastructure that takes care of your needs 24 hours a day, 365 days a year, every year. Our service technology ensures that your products are monitored to ensure an extra peace of mind in today's demanding operational environment.
Are markets include but are not limited to:
Airport Security
Transportation
Asset Protection
Critical Infrastructure
Coastguard/Maritime
Ports/Borders
Police/Military
Gas & Oil Installations
Industry
Test & Metrology
Schools/Stadiums
Prisons
VIP Conference Centres