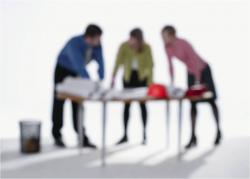 Design & Project Management Services
We have been established for over 12 years offering a dedicated resourse to food companies throughout Europe, the Middle East and Africa. Using the BRC Global Food Standard as a guide, we ensure that all practical and legislative aspects of the project are satisfactory throughout each of the stages, liaising with local authorities, equipment suppliers and construction companies. We are able to provide a comprehensive project service including:
Feasibility studies
Process design and review
Systems design
Full factory design
Project management
Refurbishment of existing premises
Examples of the diverse range of projects we have managed in the past include the design and project management of an airline meal facility in Dubai for Emirates Airline, refurbishment of an entire 27,000sqm factory in Cardiff for Finsbury Foods, design and project management of two high care meat processing facilities for Continental Fine Foods in Manchester, design of a new ready meal factory in Dubai, feasibility study and five year plan for a client in Saudi Arabia plus many others.
Airline meals
Bakery products
Ready meals
Ingredients - dry and wet
Sandwiches
Preserves
Raw and cooked meats
Canning and bottling
Dairy products
Laundry
As BRC auditors we are fully conversant with the latest global food standards, which enables us to work with you to ensure all systems and procedures are able to achieve accreditation to international food standards.
For further information and an overview of our design and project management services, please download our information pack here.