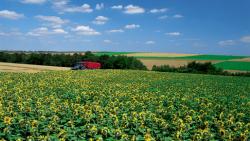 Agricultural Machinery & Equipment
We can supply a wide range of agricultural machinery and equipment, both new and used, to suit the requirements of our clients. This includes everything from high horsepower tractors and combine harvesters to specialised construction machinery, pumpsets and generators, not forgetting replacement parts, as well as operator and service training when required. All are backed by some 50 years experience and knowledge.
Such are the applications and conditions under which these products are to operate, plus client preferences that we ask for initial specifications and quantities to be identified at the start.
For an indication of pricing and availability, please complete our online customer requirement and specification form.